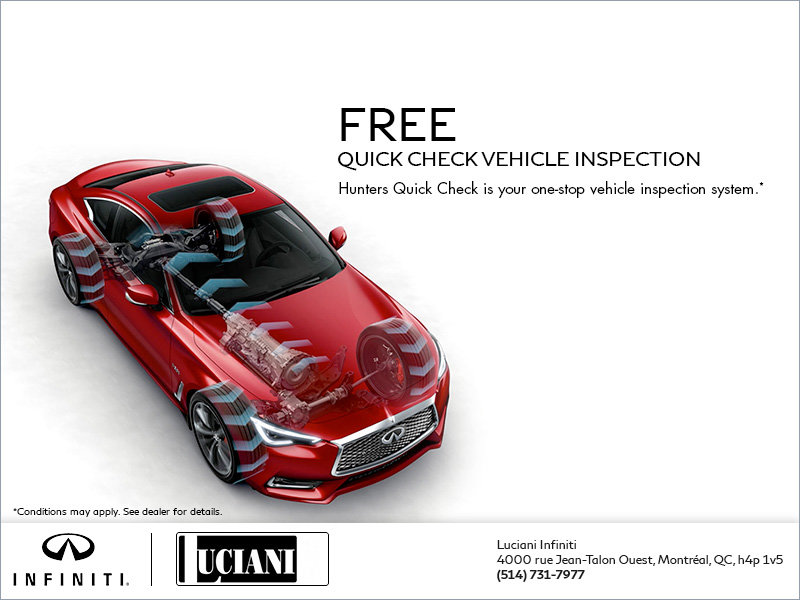 Hunters Quick Check is your one-stop vehicle inspection system. These automated inspection systems can complete a full, comprehensive vehicle inspection in under two minutes. The Quick Check system gathers valuable information about a vehicles alignment, brake performance, battery health, diagnostic codes, tire health and more.
Ask your service advisor how you can benefit from the inspection at no cost to you.
Your safety is a priority.
Book your appointment today!
Conditions may apply. See dealer for details.