2018 INFINITI QX60: The Premium SUV for the Whole Family
August 15 2018, Luciani INFINITI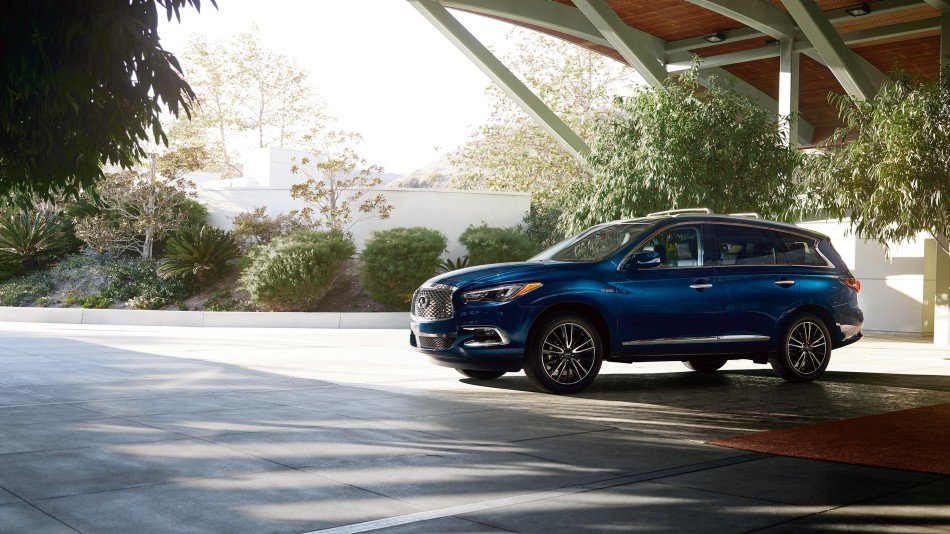 If Infiniti has been able to stand out over the years against well-known and well-established German rivals, it is because the Japanese manufacturer's products offer a lot of value in addition to being reliable. Indeed, Infiniti buyers get a lot of bang for their buck in terms of luxury, refinement, connectivity and security technologies, and comfort. Take, for example, the 2018 Infiniti QX60.
Space to Spare in the 2018 Infiniti QX60
The mid-size luxury SUV from Infiniti stands out in a number of ways, including being one of the few high-end sport utility vehicles to offer space for seven passengers at a starting price below $50,000.
Available from less than $48,000, the 2018 Infiniti QX60 comes standard with a panoramic sunroof, three-zone climate control, leather seats, 360-degree rear view camera, cruise control, SiriusXM satellite radio, heated steering wheel, 18-inch wheels and an electric tailgate. There is no doubt, the 2018 Infiniti QX60 really stands out in the standard equipment department.
In fact, the only options are equipment groups such as the Privilege group that adds a high-end Bose 13-speaker audio system, remote starter, a memory system for both front seats that is connected to the intelligent key, and rain-sensing wipers. It is also possible to obtain a wide range of active safety systems including the lane departure prevention system, the predictive collision warning system, blind spot intervention, intelligent cruise control, and much more.
Going back to interior space, the 2018 Infiniti QX60 offers 447 litres of cargo space behind the third row of seats.
2,268 Kilograms Towing Capacity for the 2018 Infiniti QX60
The 2018 Infiniti QX60 is powered by a 295-horsepower V6 engine, which also offers 270 lb-ft of torque. The engine sends its power to all four wheels through a continuously variable automatic transmission. The 2018 Infiniti QX60 is equipped to tow up to 2,268 kilograms and has an average fuel consumption rating of 8.9 litres per 100 kilometres on the highway.
To learn more about the 2018 Infiniti QX60, contact us today at Luciani Infiniti!