2018 INFINITI Q50: Still Impressive
August 15 2018, Luciani INFINITI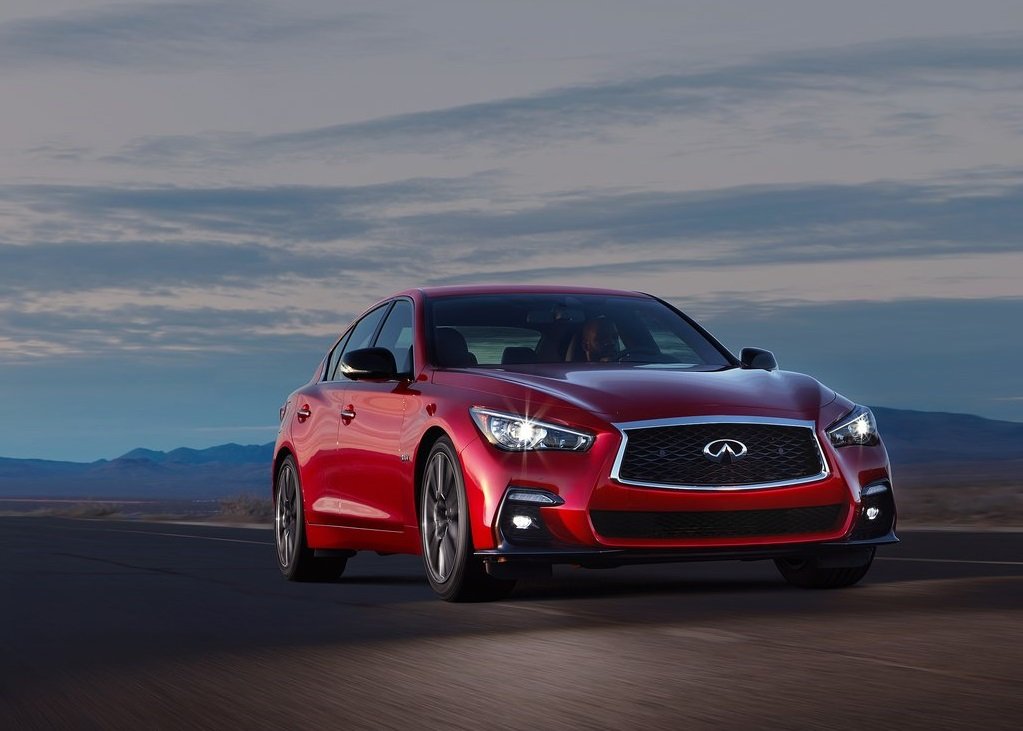 When we look back at the revival of the INFINITI brand, we have to go back to the early 2000s when the Japanese luxury automaker was admittedly going nowhere. All that changed back in 2003 when the G35 was first introduced. The luxury sedan offered impressive performance while also being luxurious and refined. All of that was offered at a price that was well below the competition. Today, the G35 has given way to the Q50, but INFINITI's entry-level model continues to offer a price/performance ratio that gives German manufacturers a hard time.
Several Versions of the 2018 INFINITI Q50
The 2018 INFINITI Q50 is available in four versions, starting with the Q50 2.0t all-wheel-drive model offered starting at less than $40,000. The latter is powered by a 2.0-litre turbocharged four-cylinder engine that delivers 208 horsepower and an impressive 258 lb-ft of torque. In addition to its fuel-efficient yet powerful engine, the 2018 INFINITI Q50 2.0t is also equipped with a sunroof, two InTouch touch screens, heated seats, heated steering wheel, rear-view camera, smart key with push-button start and much more.
If you want a little more power, you can opt for the Q50 3.0t with a 3.0-litre V6 biturbo engine that delivers 300 horsepower. Also coming standard with all-wheel drive, this model is equipped with a seven-speed automatic transmission like the 2.0t model. Available starting at $45,900, the Q50 3.0t is also equipped with a remote starter.
For a little more sportiness, there is the 3.0t Sport that adds several more dynamic visual elements such as a sport front bumper, 19-inch wheels, magnesium shift paddles and sports front seats. Mechanically, the Sport model receives a more sporty suspension as well as electronic power steering.
2018 INFINITI Q50 Red Sport: The Ultimate in Performance
If you're looking for breathtaking performance, INFINITI offers the all-wheel-drive Q50 Red Sport. The latter receives the 3.0-litre biturbo V6, but the power increases to 400 horsepower, which means that you reach 100 km/h in less than 5.0 seconds. The driver can also enjoy a sporty rear spoiler and two exhaust tips with a satin finish. The Red Sport version is certainly the most powerful model in the Q50 range, but it is also civilized with a good balance between performance and comfort.
To learn more about the new 2018 INFINITI Q50, contact us today at Luciani INFINITI!